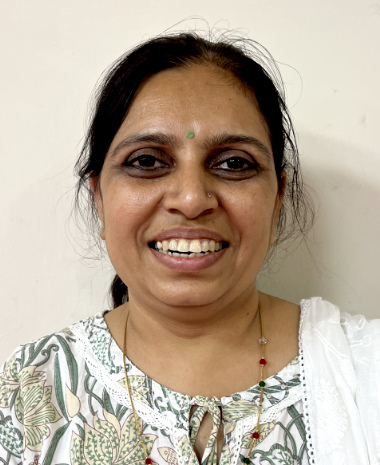 PROF. BANSARI JETHAVA
Coordinator
The development of skills, employment, and good personality among the people of the nation is the main responsibility of the government and the medium of education is a major deciding factor in achieving this goal. With this objective in mind, the Finishing School Initiative was launched in the year 2016 by the Knowledge Consortium of Gujarat, the Department of Education, and the Government of Gujarat. The objective of the Finishing School Training is to impart soft skills training and spoken English training to the students of Gujarat State and increase their employability. For this till the year 2021-22, from the list of empanelled trainers, trainers were selected and appointed by respective Institute who then trained students in a total of 371 colleges of Gujarat state. From the year 2022-23, two agencies were appointed and allotted by KCG for conducting the training across the institutes of Gujarat.
Purpose
Finishing School aims at empowering students with various Skill sets in addition to Knowledge that makes them Industry ready. Finishing School Trainers enable students to hone their Life Skills, Employability Skills, Functional and Spoken English Skills so as to carve a niche in the competitive and dynamic world.
Finishing school training is given to final year students studying in college Finishing school training is also given to postgraduate students from the year 2019-20.
So far, there are trainers for 85 Life Skills and Employment Skills components, and 37 English Component trainers who have national/international certification and corporate experience have been impaneled by KCG.
A total of 80 hours of training is given to the students under finishing school. Which have been divided into a total of 4 components.
Vision
To prepare Graduating students of Gujarat for better employability, Industry readiness, and a prosperous career through appropriate training interventions. The vision goes a step further beyond Gujarat to spread the progressive initiative of Finishing School throughout India.
Mission
The Mission of Finishing School initiative is to train the young minds such that they emerge as polished diamonds in their respective fields and to prepare them for the corporate world by enhancing their Leadership and Employability Skills.
The Finishing School Initiative aims at creating an India where no Youth is left behind when it comes to seeking employment just due to skill gaps. Thus, we take a step towards creating trained Industry ready youth and they take a step towards creating a better nation and a brighter future.
Aim/ Objectives
To Identify students who are in need of Training in essential and critical skills that enhance their employability
To provide such students with suitable Training in Modules that add value to their education and enable them to leverage on best career opportunities
To strengthen students with self-esteem, self-confidence, professional skills, and functional communication skills which is the prerequisite for a healthy professional life and life in general?
To empower students in the practical application of their knowledge in the different Domains of the eco-system and thereby contribute positively towards nation building
To support the economic progress of the State by providing a robust and well-equipped talent pool as a part of the human resource in the State.
Training Structure
The Training Structure consists of 4 Segments
Set- A (LIFE SKILL & EMPLOYABILITY SKILLS)- 20 Hours
Set- B (FUNCTIONAL ENGLISH SKILL-1) – 20 Hours
Set- C (LIFE SKILL & EMPLOYABILITY SKILLS) – 20 Hours
Set- D (FUNCTIONAL ENGLISH SKILL-2) – 20 Hours
Benefits
Every year students from the Gujarat Arts and Commerce College (Evening), Ahmedabad take benefit of Finishing School in a batch size ranging from 35-55 students and get rigorous training of 80 hours. In the year 2021-22 a batch of 39 students took benefit of the Finishing School.
Reports
Gallery