The National Service Scheme (NSS) is a Central Sector Scheme of Government of India, Ministry of Youth Affairs & Sports. National Service Scheme (NSS) was introduced in 1969 with the primary objective of developing the personality and character of the student youth through voluntary community service. 'Education through Service' is the purpose of the NSS.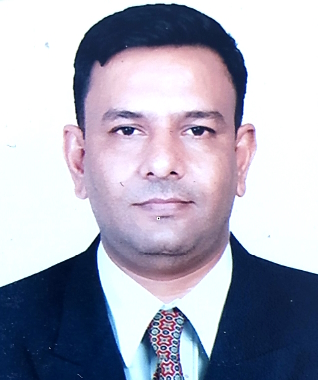 Prof. Sandip Sanchala
NSS Program Officer
The ideological orientation of the NSS is inspired by the ideals of Mahatma Gandhi. Very appropriately, An NSS volunteer places the 'community' before 'self. Gujarat Arts & Commerce College (Evening), Ahmedabad, had also taken an initiative to promote National Service Scheme (NSS) with the support of 1 Unit, NSS Cell-Gujarat University, Ahmedabad. NSS unit has works true to the motto of the NSS. The Institution NSS unit teaches to be disciplined and organized with the goals set for self and working for community welfare activities. The maximum authorised vacancy is 100 volunteers. The opportunity is equally available for Boys and Girls students of UG regular programs only.
Our Motto: "Not Me But You"
Vision
To build the youth with the mind and spirit to serve the society and work for the social uplift of the down-trodden masses of our nation as a movement.
Mission
Education through community Service and Community Service through Education.
Objectives
Understand the community in which they work
Understand themselves in relation to their community
Identify the needs and problems of the community and involve them in problem-solving
Develop among themselves a sense of social and civic responsibility
Utilize their knowledge in finding practical solutions to individual and community problems
Develop competence required for group-living and sharing of responsibilities
Gain skills in mobilizing community participation
Acquire leadership qualities and democratic attitudes
Develop capacity to meet emergencies and natural disasters and
Practice national integration and social harmony
Benefits
An accomplished social leader
An efficient administrator
A person who understands human nature
Reports
Gallery