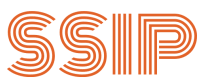 The Government of Gujarat has created a policy to aid startups and innovative ventures. This program allows individuals or groups with innovative concepts to be eligible, as well as educational institutions, incubation centers, research and development organizations, public sector undertakings, private establishments, and other approved institutions, to provide support and mentorship to innovators as approved by Committee.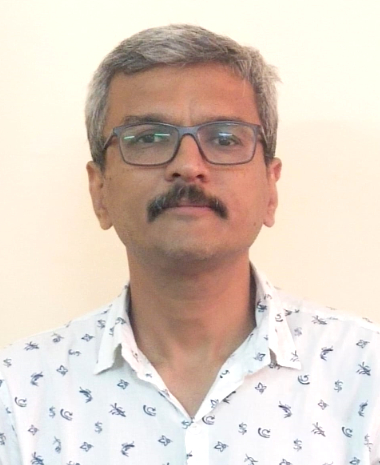 Dr. Hemendra Shah
SSIP Convener
The presence of startups in a country's technology sectors is a crucial gauge of technological progress for multiple reasons. At Gujarat Arts and Commerce College (Evening), Ahmedabad, we have a SSIP committee formulated and actively undertaking activities to involve students and develop latent entrepreneurship skills in the students.
Vision
Empowering the young population of the State to unlock their creative potential through Start-up and Innovation so as to enable them to contribute for sustainable development and inclusive growth towards the realization of Aatmanirbhar Gujarat.
Mission
Create a student-centric innovation and incubation ecosystem across the academia.
Establish an Innovation and Start-up Ecosystem at all levels of education: Schools, Institutes and Universities.
Develop functional incubators at all universities in the State.
Scout and nurture innovation and Start-up across academia and enable them for maximum value creation for the industry, society and the State at large.
Build internal capacity of educational institutions and strengthening mentoring processes.
Promote Intellectual Property related awareness programmes and develop mechanisms for filing and approvals of IP.
Set up a common robust digital platform that would allow seamless support to stakeholders.
Develop an integrated mechanism of performance analysis by fixing predetermined Key Performance Indicators (KPIs).
Encourage students, innovators and Start-ups in sunrise sectors, traditional and disruptive technologies.
Formulate and implement various interventions and mandates based on learnings from best practices and past efforts to facilitate the journey of Mind-to-market.
Nurture the evolution of Gujarat Start-up ecosystem across its various phases like emergence, activation, integration and maturity.
Goals and Objectives
Outreach and sensitize 5 million students for innovation and entrepreneurship, covering at least 1000 Higher Educational Institutions (HEIs) and 10,000 Schools of the State.
Support to 10,000 student-led Proof-of-Concepts (PoCs/Prototype).
Assistance to 5000 IP filings.
Build capacity for at least 500 educational institutions and universities in the State, to have a robust preincubation support system for beneficiaries.
Nurture 1000 school student led innovations.
Groom 1500 student Start-ups and upscale existing Start-ups.
Incubate 500 Start-up (physical and virtual).
Support to 500 Start-up under Start-up Srujan Seed Support (Up to INR 10 Lac).
Benefits
At Institutional Level Gujarat Arts and Commerce College (Evening), Ahmedabad is bound to take step by step action to make the goals of SSIP 2.0 come true. We have an active SSIP committee working well in-line with the guidelines of SSIP 2.0. We have also formed a SSIP club of college students interested in taking up entrepreneurship as a future profession. The benefits of the same shall be available to society at large in the coming future when these budding learners become job-givers someday. Also, interested students can join the SSIP club and take benefits of various Startup motivation and innovation related activities undertaken at College.
Reports
SSIP 2.0
Gallery